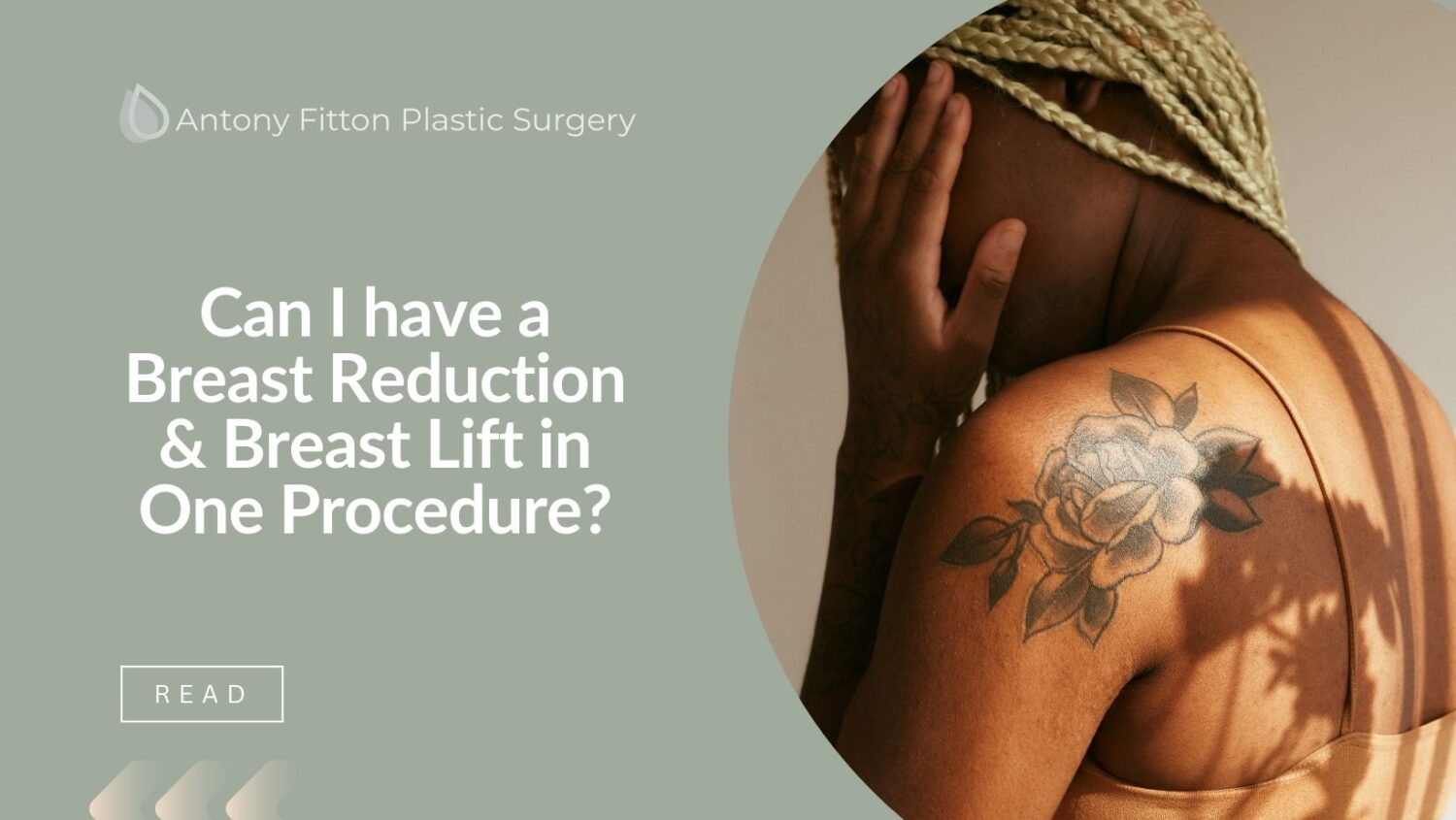 Can I have a Breast Reduction & Lift in One Procedure?
Breast reduction surgery is a procedure which reduces or evens out the size of the breasts which could be having a negative effect on not only your posture, but you may suffer from physical symptoms such as back pain.
Surgically known as a reduction mammoplasty, the procedure involves removing fat and skin, and sometimes the reshaping of the breasts, to result in a smaller, more manageable size.
A breast uplift, also known as a mastopexy or a 'boob lift', is plastic surgery that reshapes your natural breasts to create a firmer feel and position them higher than they were before.
Together, they ensure your bust looks firmer and more youthful whilst creating a more appealing silhouette.
A breast reduction and a breast uplift ensure your bust looks firmer and more youthful.
Breast reduction surgery alleviates the pain and discomfort large breasts bring and gives women a much-needed confidence boost. There are a number of different techniques that can be used in breast reduction. The operation involves making incision around the nipple, vertically down to the lower fold of the breast and perhaps along the fold itself.
Can a breast lift and breast reduction can be performed at the same time?
A breast lift and reduction can be performed at the same time. This means that in one procedure, we can:
Remove unnecessary breast fat and skin
Reshape the breasts for better contouring
Reposition the nipple and areola for a perkier appearance
Reduce the areola, if desired
Although a breast lift is a secondary aspect of the breast reduction surgery, it's the best way for us to tighten skin around your newly-reduced chest. Your breasts will then look more natural both in and out of your clothes.
What's the difference between a breast lift and a breast reduction?
Breast reduction focuses on making the breasts smaller while a breast lift trims away excess skin to reshape and raise breasts.
Pairing the procedures will give you an improved silhouette giving you a tighter, smoother contour and smaller breasts. British Association of Aesthetic Plastic Surgeons Membership
BAAPS Members are fully trained Plastic Surgeons. They have undergone a rigorous training programme that involves six years training with regular assessments and examinations. BAAPS and BAPRAS (British Association of Plastic, Reconstructive and Aesthetic Surgeons are both endorsed by the Royal College of Surgeons. The wait for your treatment is over
We understand not everyone can afford, or wants to pay outright, so finance is a great way to spread the cost of your plastic surgery. So, we've teamed up with Nuffield Health Plymouth and Duchy Hospital Cornwall so you can quickly and easily apply for a loan. GMC Registered
Mr Fitton is FRCS qualified and a highly experienced plastic surgeon with membership in BAAPS, BAPRAS and BSSH. He also holds memberships with the General Medical Council (GMC). Doctors who practise medicine in the UK must be registered with the GMC with a licence to practise.
Different types of breast uplift leave different scars on the breasts however, your scars should not be visible when you wear normal clothing, bras and bikini tops..
How much does a breast reduction and uplift cost?
The investment for a breast reduction and uplift starts at £6,127. This includes your surgeon, the procedure and aftercare.
Actual costs vary depending on your procedure and the provider hospital you choose to have your surgery with.
For a no obligation quote
For a no obligation quote, tailored specifically to you, please book in for your consultation with Mr Fitton. Your requirements will be discussed in full confidence in a friendly and relaxed atmosphere.
Following your consultation, the price you are quoted includes everything and there are no extra or hidden costs. Advice, treatment and aftercare are all part of our package to ensure your experience is positive from beginning to end.
Summary
Managing your expectations about plastic surgery is important regardless of which procedure you wish to have done. It's critical to have realistic expectations about plastic surgery, but to also ensure you are on the same page as your surgeon.
To find out more about having a treatment, book your no obligation consultation. You will meet with Antony Fitton and receive expert advice tailored to your needs.
Please call us on 07494 250277 or book your consultation using our online form.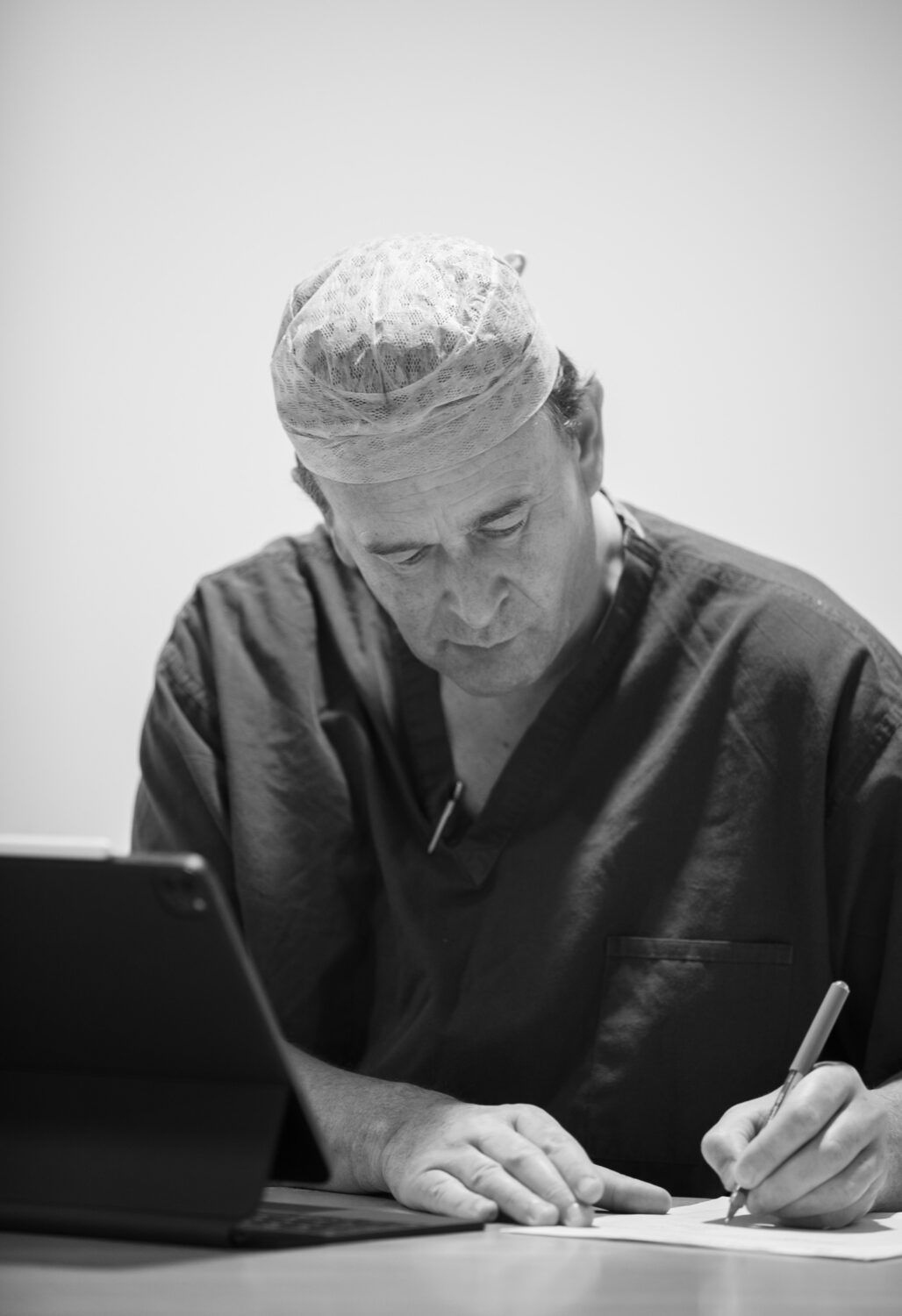 About your Plastic Surgeon: Mr Antony Fitton
MB, BS(hons)., MD., FRCS(eng)., FRCS(plast).
Mr Antony R Fitton qualified at the Royal London Hospital in 1989 with distinction in Surgery. He holds a MB, BS(hons)., MD., FRCS(eng). and FRCS(plast). (Fellowship at the Royal College of Surgeons).
He is a member of BAPRAS (British Association for Plastic, Reconstructive and Aesthetic Surgeons), BAAPS (British Association for Aesthetic Plastic Surgeons), BSSH (British Society for Surgery of the Hand).
Mr Fitton has received the Paton & Masser Award and the CM Matthews Award from the Royal College of Surgeons of England  or his research in nerve injury.
Mr Fitton is licensed as Plastic and Reconstructive Surgeon by the GMC.