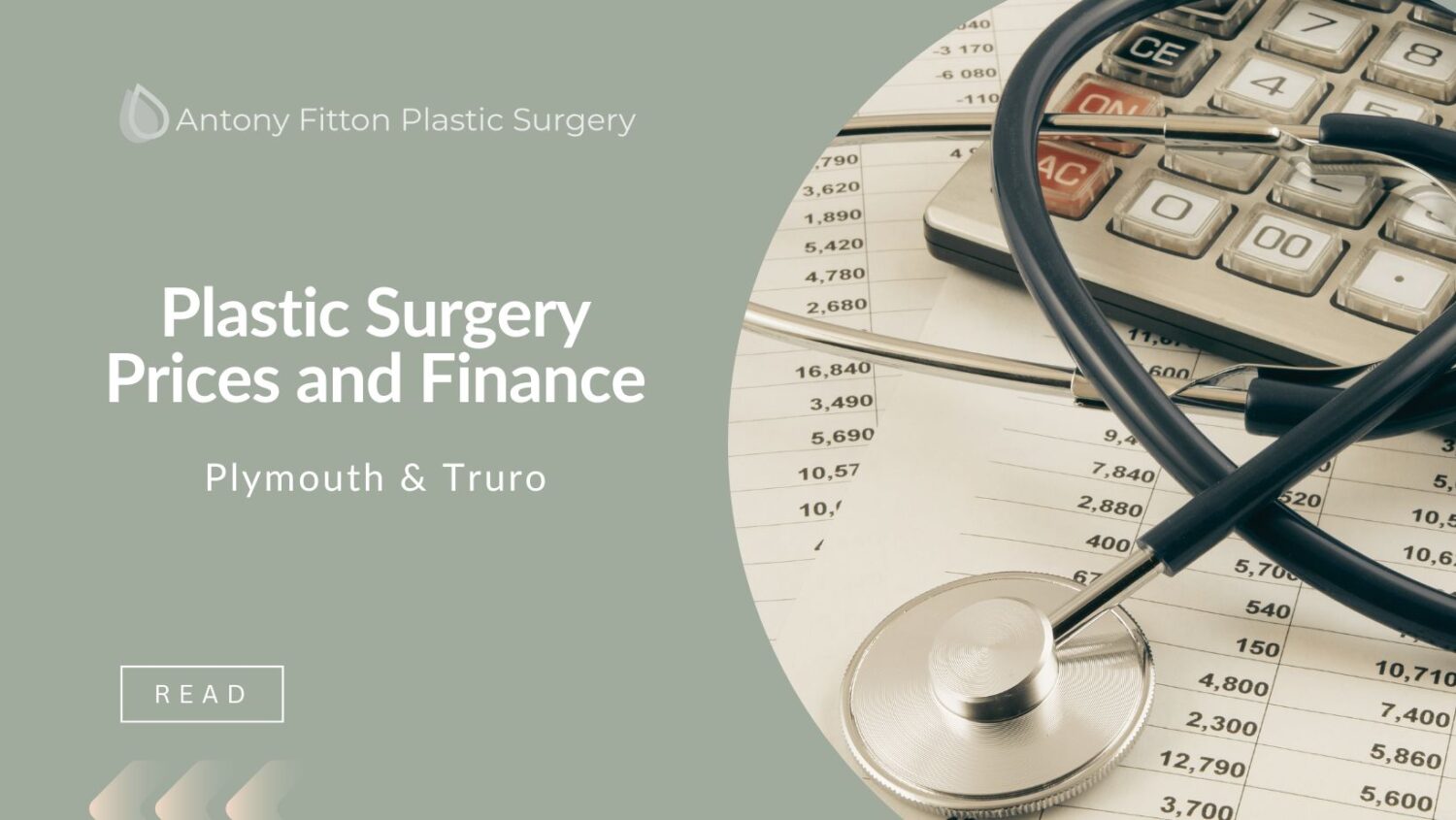 Plastic Surgery Prices and Finance
Plastic surgery prices vary based on several factors. The type of procedure, the surgeon's experience and qualifications, and the location of the practice can all impact the cost.
Additionally, the extent of the surgery and any associated costs, such as anesthesia and post-operative care, can also affect the final price. 
Read on to find out more…
Prices for plastic surgery can range from a few thousand to tens of thousands of pounds.
It's important to note that plastic surgery is not typically covered by insurance, so patients may need to pay directly out of their pocket or explore financing options.
Patients should always carefully research their options to find a reputable, experienced surgeon who can provide the best possible care and achieve the desired results. Overall, prices for plastic surgery can range from a few thousand to tens of thousands of pounds, depending on the specific procedure and the unique needs and goals of the patient.
What is included in a Plastic Surgery Quote?
A plastic surgery quote typically includes the estimated cost of the procedure(s), as well as any associated fees such as anesthesia, facility fees, and pre- or post-operative appointments.
Depending on the procedure, the quote may also include the cost of implants or other materials needed for the surgery. The quote may be broken down into specific items or be an all-inclusive estimate.
It is important to carefully review the quote and ask any questions to ensure that there are no unexpected costs or fees. Some plastic surgery practices also offer financing options or payment plans to help make the procedure more affordable.
Your surgery quote typically includes:
Surgeon's Fee
Anaesthetist Fee
Assistant Fee (if required)
Hospital Theatre Fees
Hospital Stay (day stay or overnight stay)
Breast Implants (if required)
Additional Medication (if required)
Garments and Post Op Bandages (as required)
Pain Management
Follow-up appointments






It is important to carefully review the quote and ask any questions to ensure that there are no unexpected costs or fees.
Plastic surgery finance options
Plastic surgery finance options vary depending on the clinic or facility you choose, but generally include payment plans and financing through third-party lenders.
These plans can allow you to pay for your procedure through manageable monthly payments rather than a lump sum upfront.
---
To make it easy, we've teamed up with Nuffield Health Plymouth and Duchy Hospital Cornwall so you can quickly and easily apply for a loan.
---
The price you are given at the time of consultation will include everything from the procedure itself, to the cost of your overnight stay and aftercare appointments.
It is important to thoroughly research and compare financing options to determine the most affordable and feasible method for you.
The advantages and risk factors in plastic surgery
Before any plastic surgery procedure is undertaken, it is important to explain the advantages and risk factors to the patient. The advantages of plastic surgery vary from one person to another but may include improving self-esteem, correcting physical abnormalities or deformities, and enhancing overall appearance.
It is also important to discuss the potential complications of the surgery, including infection, scarring, hematoma, and anesthesia complications.
The patient should be informed of the recovery process, including the length of time needed for healing and any restrictions on physical activity.
By providing this information, patients can make informed decisions about whether or not to proceed with the surgery, and if so, they can take steps to minimise risks and maximize benefits.
For a no obligation quote
For a no obligation quote, tailored specifically to you, please book in for your consultation with Mr Fitton. Your requirements will be discussed in full confidence in a friendly and relaxed atmosphere.
Following your consultation, the price you are quoted includes everything and there are no extra or hidden costs. Advice, treatment and aftercare are all part of our package to ensure your experience is positive from beginning to end.
Summary
Managing your expectations about plastic surgery is important regardless of which procedure you wish to have done. It's critical to have realistic expectations about plastic surgery, but to also ensure you are on the same page as your surgeon.
To find out more about having a treatment, book your no obligation consultation. You will meet with Antony Fitton and receive expert advice tailored to your needs.
Please call us on 07494 250277 or book your consultation using our online form.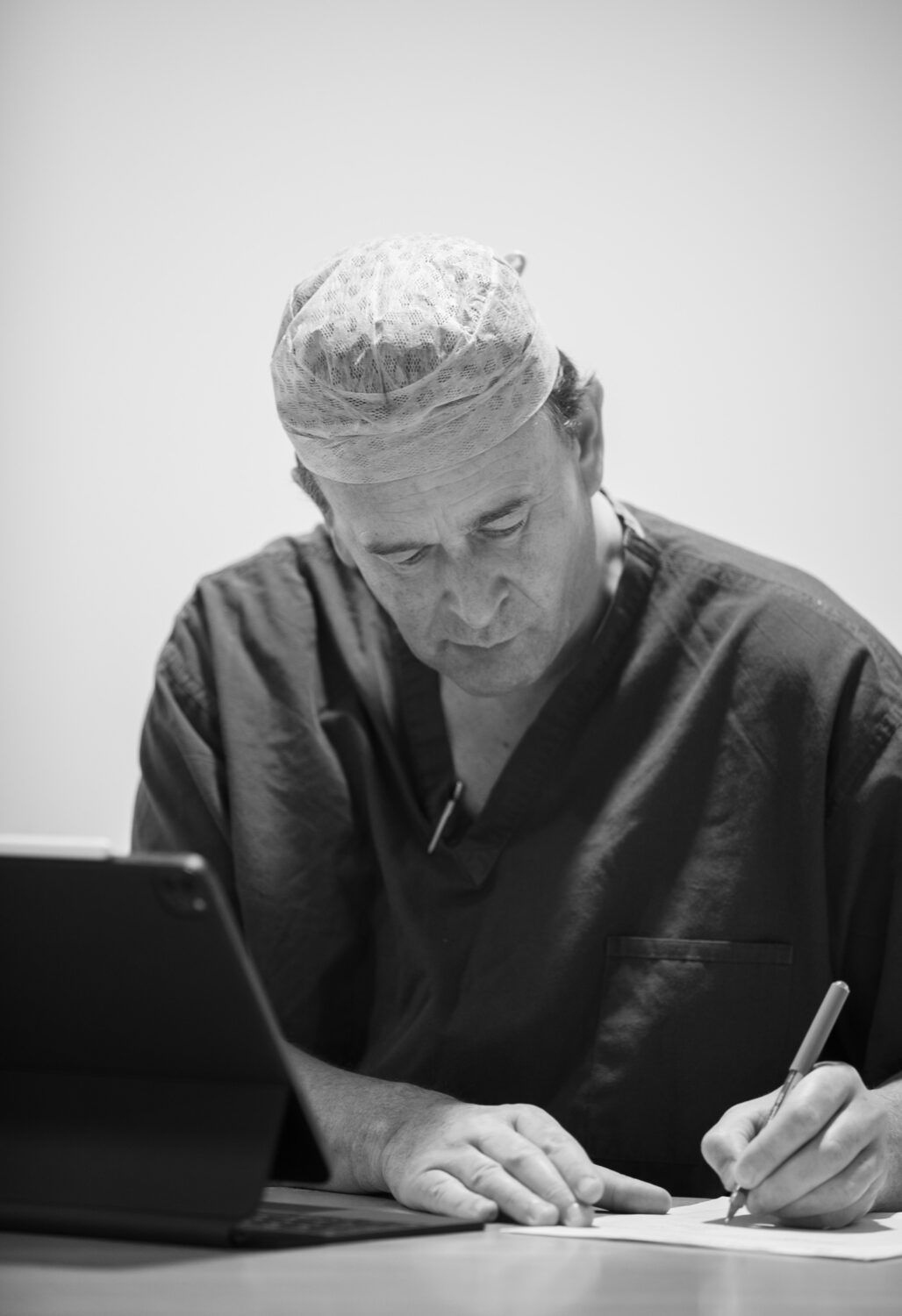 About your Plastic Surgeon: Mr Antony Fitton
MB, BS(hons)., MD., FRCS(eng)., FRCS(plast).
Mr Antony R Fitton qualified at the Royal London Hospital in 1989 with distinction in Surgery. He holds a MB, BS(hons)., MD., FRCS(eng). and FRCS(plast). (Fellowship at the Royal College of Surgeons).
He is a member of BAPRAS (British Association for Plastic, Reconstructive and Aesthetic Surgeons), BAAPS (British Association for Aesthetic Plastic Surgeons), BSSH (British Society for Surgery of the Hand).
Mr Fitton has received the Paton & Masser Award and the CM Matthews Award from the Royal College of Surgeons of England  or his research in nerve injury.
Mr Fitton is licensed as Plastic and Reconstructive Surgeon by the GMC.