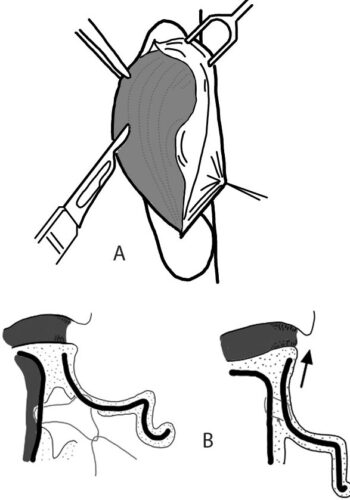 Reconstruction of shape, and restoration of a normal position of the ear.
Ear surgery or otoplasty usually requires making an incision on the back of the ear and removing some skin. This allows the surgeon access to the ear cartilage which can then be reshaped and repositioned.
Cartilage has memory and will easily return to its normal position. To break this natural property the surgeon can make small cuts with a scalpel to maintain the new shape and position (A).
A number of suture and scoring techniques are now used, each of which are tailored to the individuals need. Commonly suturing the ear back onto the scalp can restore the position of the ear relative to the head (Concho-Mastoid Suture – B)