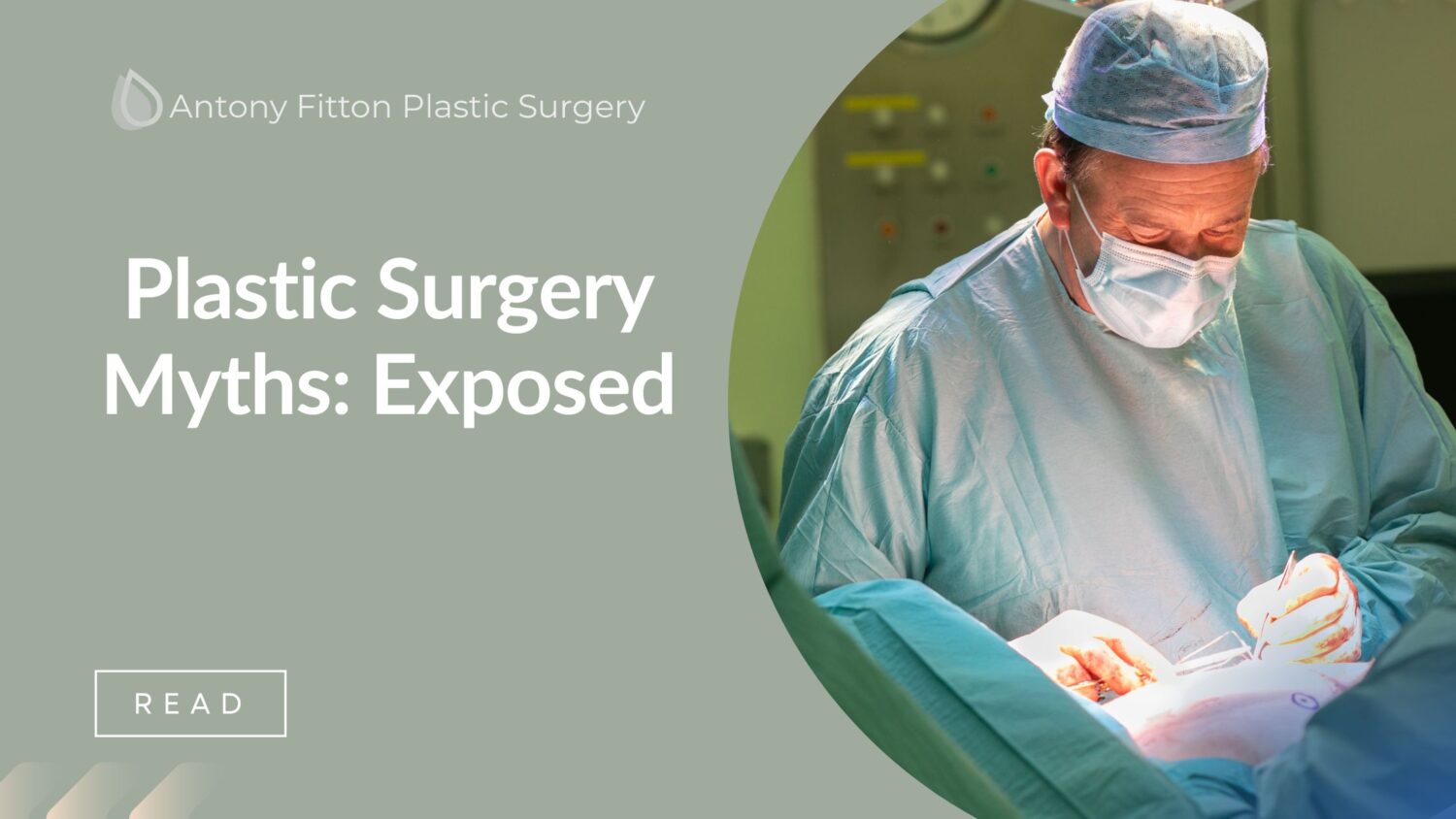 7 Plastic Surgery Myths – Exposed
Over the years, there have been many myths associated with Plastic Surgery. From Rhinoplasty to Breast Enlargement, we're here to address the biggest Plastic Surgery myths out there.
Plastic Surgery Myths – EXPOSED!
1. Plastic surgery is unsafe
While any surgery has associated risks, the field of plastic surgery has been proven to be safe, and with advances in technology, has become much less invasive.
"Thank you so much for your expertise, huge care and attention. I am thrilled with the results!"
2. Plastic surgery is only for the rich and famous
Many cosmetic procedures are affordable for patients (take a look at our price list), and some may even be covered by health insurance. One of the most common procedures covered by Mr Fitton is a breast reduction. Plastic reconstructive surgery or surgery following accidents and illness, are typically covered by the NHS.
3. It's obvious when people have had Plastic Surgery
The majority of patients who undergo Plastic Surgery request natural-looking results, which we pride ourselves on delivering.
4. Fat returns after liposuction
Fat does not come back after liposuction because liposuction removes the fat cells from the area and they are gone forever. However, the patient must maintain their weight to prevent the remaining fat cells from growing in the targeted area. It does not remove cellulite though.
5. Plastic Surgery is just for women
Women make up the majority of Plastic Surgery patients, however, they're slowly being caught up by men. The urge to fix things and improve their body is gender neutral. Men commonly seek out procedures such as blepharoplasty and liposuction.
6. Plastic surgery will leave unsightly scars
A skilled plastic surgeon, like Mr Fitton, is able to strategically make incisions to make the scars less visible. Of course, there will be some scarring but the scars are typically hidden. Additionally, scars fade in time if you take care of them.
7. Facial surgery leaves you expressionless
When the procedure is performed by a trained and qualified doctor like Mr Fitton, this will never happen. A facelift is an operation designed to rejuvenate the face and neck, not leave you expressionless.
Summary
Managing your expectations about plastic surgery is important regardless of which procedure you wish to have done.
Before you go ahead, be sure about your reasons for wanting plastic surgery. Bear in mind the cost, the risks, and the fact the results cannot be guaranteed.  
It's critical to have realistic expectations about plastic surgery, and also to ensure you are on the same page as your surgeon.
To find out more about having a treatment, book your no obligation consultation. You will meet with Antony Fitton and receive expert advice tailored to your needs.
Please call us on 07494 250277 or book your consultation using our online form.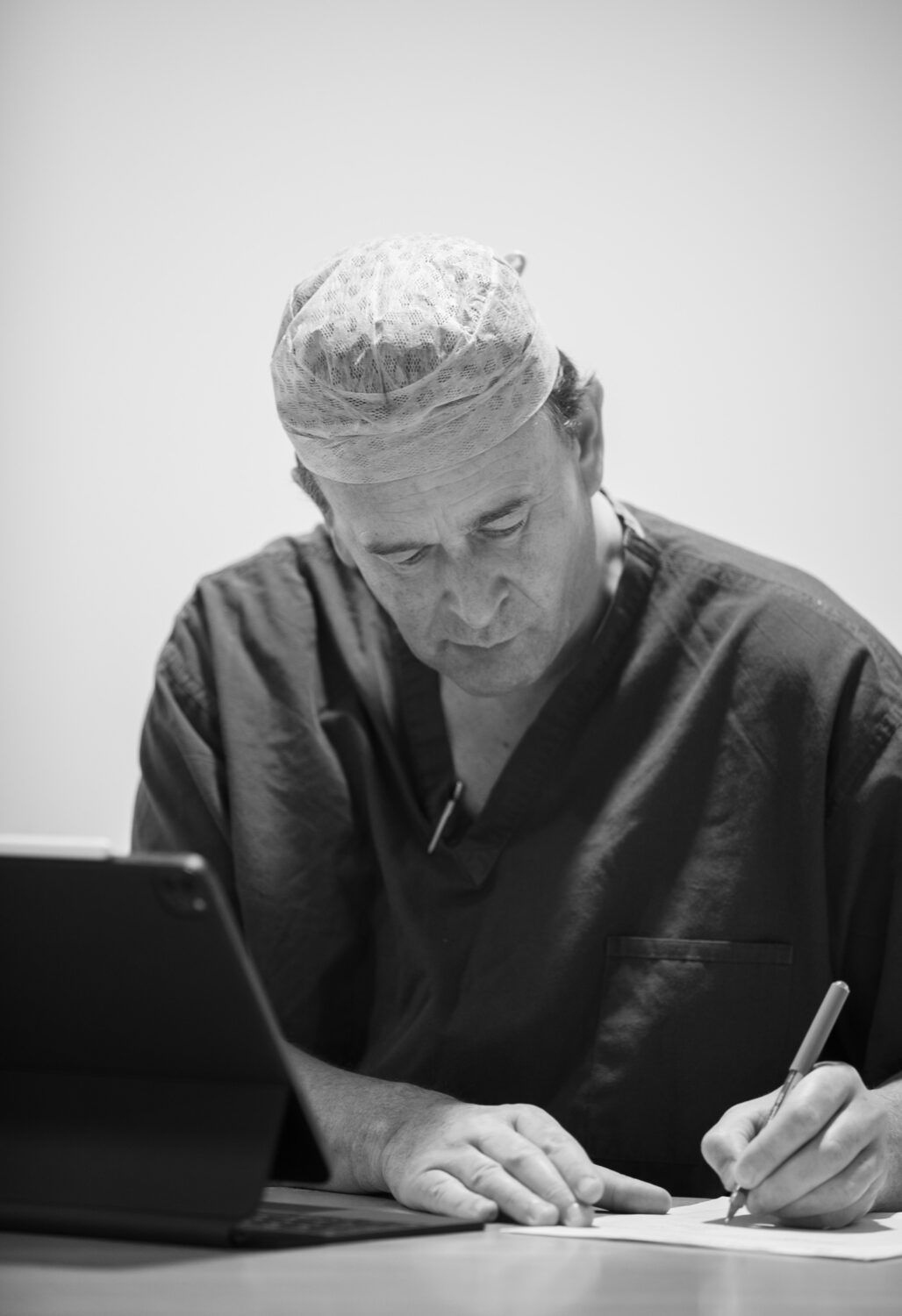 About your Plastic Surgeon: Mr Antony Fitton
MB, BS(hons)., MD., FRCS(eng)., FRCS(plast).
Mr Antony R Fitton qualified at the Royal London Hospital in 1989 with distinction in Surgery. He holds a MB, BS(hons)., MD., FRCS(eng). and FRCS(plast). (Fellowship at the Royal College of Surgeons).
He is a member of BAPRAS (British Association for Plastic, Reconstructive and Aesthetic Surgeons), BAAPS (British Association for Aesthetic Plastic Surgeons), BSSH (British Society for Surgery of the Hand).
Mr Fitton has received the Paton & Masser Award and the CM Matthews Award from the Royal College of Surgeons of England  or his research in nerve injury.
Mr Fitton is licensed as Plastic and Reconstructive Surgeon by the GMC.